A Graduation Journey
Published on May 11, 2023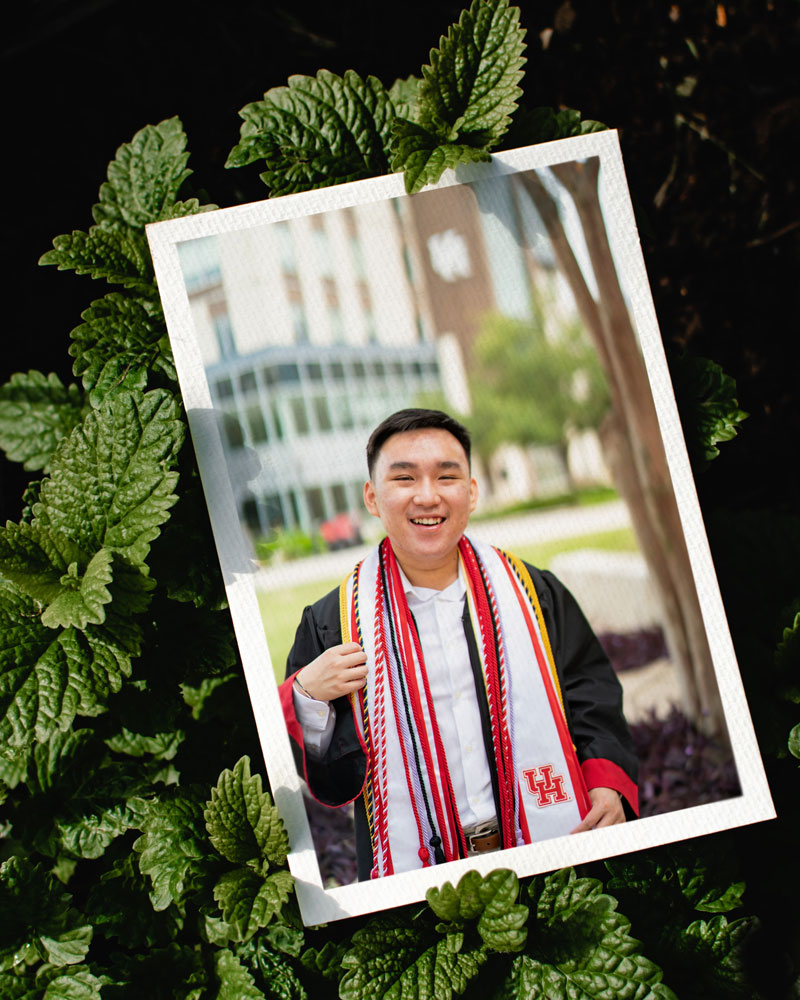 Bauer grad Tony Nguyen is a self-described "coffee-holic," and he has no lack of energy when it comes to sharing about his time as a student.
An accounting and management information systems major, as well as a first-generation college student and immigrant born in Vietnam and raised in Houston, Nguyen added to the classroom experience through several special programs and activities, including the Ted Bauer Undergraduate Business Scholars program, the Management Information Systems Student Organization (MISSO), Beta Alpha Psi (BAP), Bauer Ambassadors and the Vietnamese Student Association (VSA). He also has a photography business, Nguyentography, that he started while in high school.
"I owe a lot of my college experience and accomplishments to these organizations, as they helped me make lifelong friendships, develop professional skills, and motivated me to strive for more," Nguyen said. "Through my involvement with these groups, I gained valuable experience that has been instrumental in shaping my personal and professional growth."
When it came to choosing where to pursue his academic journey, the answer was simple.
"Choosing Bauer and the University of Houston, in general, was easily one of the best decisions I have ever made. While many of us could have selected another college or university, some of us may have opted for Bauer because it was the only institution that offered us an opportunity," he said. "I knew that attending Bauer would enable me to become a well-rounded individual and provide ample opportunities to further my personal development. The people, diversity and world-class education that Bauer embodies were the fundamental reasons for my selection."
Nguyen joins CBIZ, Inc. as an intern in the Risk & Advisory service line. Once the internship concludes, he begins his career as an analyst at Deloitte, joining the Cyber & Strategic Risk team.